For all you doggie lovers, here's some easy print and fold origami...Of course, little Miss Roxy frowns on any craft activity requiring opposable thumbs, which every English bulldog knows are overrated...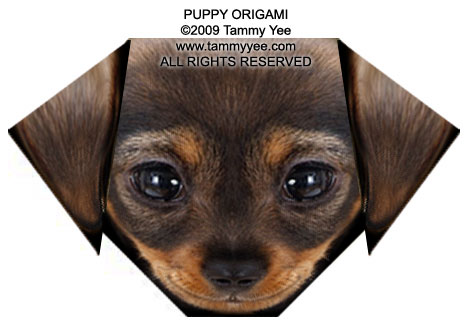 If you're ready to print your Puppy Origami, Click Here.
Or print pattern: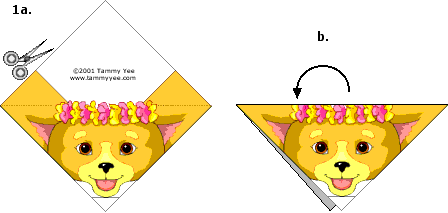 1a.
Print
and cut out image along outer solid lines.
1b. Fold in half along diagonal line, as shown.

2a. Fold back along solid line as shown.
2b & c. Fold ears forward along diagonal lines. Your Puppy is pau (done)!
Print Black Puppy
Print Poi Puppy with Lei
Other pups to print and fold: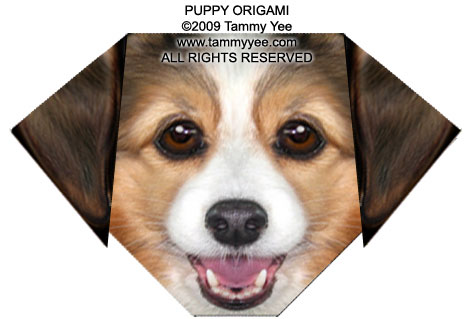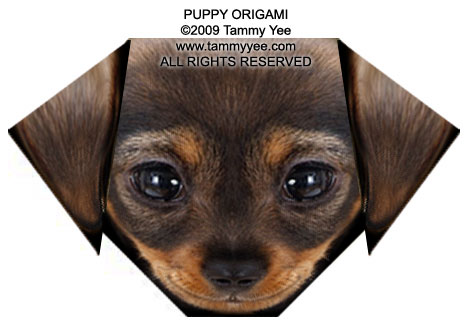 ©2009 Tammy Yee. All rights reserved.